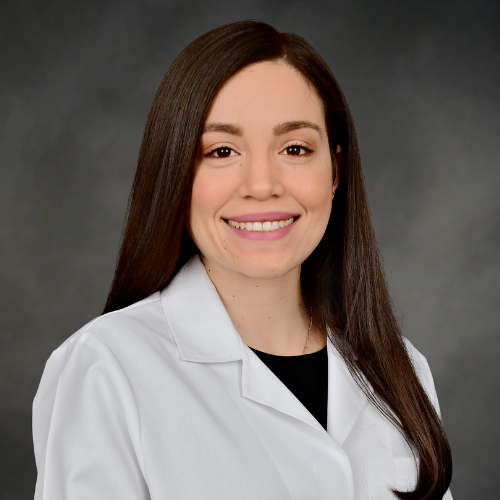 (Garden City, KS) – Heartland Cancer Center is pleased to welcome Dr. Audrik Perez Rodriguez, Medical Oncologist/Hematologist, to the Garden City team. Dr. Perez Rodriguez joins Radiation Oncologists Dr. Perez-Tamayo and Dr. Ko in continuing to bring world-class cancer services and technology to Southwestern Kansas.
Dr. Perez Rodriguez completed her fellowship at Roger Williams Medical Center in Providence, RI and her residency at Maimonides Medical Center in Brooklyn, NY. She is board certified by the American Board of Internal Medicine. Dr. Perez Rodriguez is a member of the American Society of Hematology (ASH) and the American Society of Clinical Oncology (ASCO).
"I am grateful and honored to be part of Heartland Cancer Center team," says Dr. Perez Rodriguez, "I look forward to working with experienced physicians, advanced providers, and staff in Garden City, KS, where we focus on rendering patients compassionate, innovative cancer treatment. Together, we try to achieve the best possible outcome for each one of our patients including maintaining and/or improving their quality of life in all stages. I always tell my patients that they are not alone, whatever the situation may be. I want to be their advocate and educate them about possible options so we can make informed decisions regarding their care."
"Western Kansas is very fortunate to have Dr. Perez Rodriguez join our oncology team for the region," says Dr. Perez-Tamayo, President of Central Care, "With the exceptional training she received and her fluency in both English and Spanish, we will be able to provide every advantage in cancer care to the community. Both medical and radiation oncology are available with the latest in technology and medications, right here in Garden City, and with our use of telemedicine, we are able to work with your primary physicians wherever you live. Dr. Perez Rodriguez is the perfect addition to our team of expert physicians."
Dr. Perez Rodriguez's office is located at Heartland Cancer Center. To make an appointment, please call (620)-272-2579.